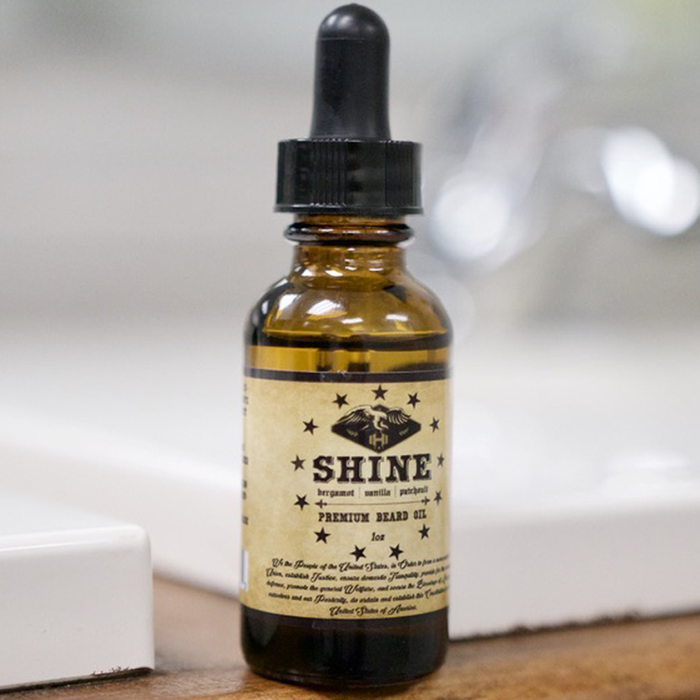 SHINE Premium Beard Oil (1 oz)
Original price
$20.00
-
Original price
$20.00
$20.00
Daily Member Price $16.00
20 Entries
Current price
$20.00
Daily Member Price $16.00
20 Entries
How Our VIP
Program Works
×

Monthly Member Credits
VIP Members get $40.00 Free Store Credit Every Month - A DAMN GOOD DEAL!

Unlimited Skips
Need a break from the club? Just skip the month, free of charge!

Hodgetwins Gear at the Best Prices
10%-40% off everything on our store, 24/7, 365 days a year!

Free Shipping Over $99
Orders over $99 ship for FREE!

Automatic Entries into ALL giveaways
You've seen the vehicles and cash prizes we giveaway... and VIP Club Members Get Automatic Entries into every single one of our giveaways.

Exclusive Monthly VIP-ONLY Giveaways
VIP Members are automatically entered into their own VIP-ONLY Monthly Giveaways.

Early Access to Products, Promos, and Giveaways
VIP Members see all our new products, promotions/sales, and giveaways before the public does.

YOU Control Your Membership.
Cancel Or Skip At Anytime, no questions asked.
All Hodgetwins Original SHINE Beard Products are MADE IN THE USA....
YEEEEEEAH! Our SHINE Beard Oil is 1oz of freedom for your beard. Every conservative needs a healthy beard and our beard oil helps ensure optimal beard health & moisture. It contains 8 nutrient rich oils to promote beard growth and benefit skin and beard health. 
Beard Oils help keep the skin under your beard free of "beard-ruff", A.K.A beard dandruff, while leaving it itch free, soft, and manageable. 
You need to keep the skin underneath your beard healthy and moisturized in order to have a healthy beard that would make America proud. 
Liberals have unhealthy patchy beards to match their dark souls. Don't be like them.
Scented with premium grade essential oils, Bergamot, vanilla, and patchouli 
How To Use Beard Oil: Put a dime sized amount on the palm of your hand (again, more if you are at wizard status), rub it from the tips of your beard down to the skin on your face. Make sure you get it on your skin to keep it moisturized.  
Ingredients: Virgin Argan Oil, Pure Jojoba Oil, Vitamin E Oil, Sweet Almond Oil, Avocado Oil, Pumpkin Seed Oil, Hemp-Seed Oil, Grapeseed Oil. 
Shipping & Returns

How long does shipping take?

Shipping & Handling within the USA is currently taking 4-9 days via USPS.

Who do I contact regarding my order?

If you have any questions regarding your order, please reach out to our Customer Service team at info@officialhodgetwins.com
Money-Back Guarantee

All our products come with a hassle free 30-Day Money Back Guarantee for defective/broken merchandise and orders not received. All products are guaranteed free from defects/broken parts for 180 days from purchase.