Regular price
Sale price
$24.97 USD
Unit price
per
Giveaway Entries 480 🎟️
Sale
Sold out
Revolutionize your personal care routine with My Wipes Store Flushable Wipes—a singular solution to comfort, cleanliness, and sustainability. Our carefully crafted wipes are not just easy to use but also kind to both your skin and the environment.
Share
Shipping & Returns

How long does shipping take?

Shipping & Handling within the USA is currently taking 4-9 days via USPS.

Who do I contact regarding my order?

If you have any questions regarding your order, please reach out to our Customer Service team at info@officialhodgetwins.com
Money-Back Guarantee

All our products come with a hassle free 30-Day Money Back Guarantee for defective/broken merchandise and orders not received. All products are guaranteed free from defects/broken parts for 180 days from purchase.
View full details
SOOTHING ALOE VERA + FRAGRANCE FREE
Every swipe of our wipe delivers the enriching goodness of Aloe Vera and Vitamin E directly to your skin. Aloe Vera is renowned for its hydrating and anti-inflammatory properties, providing immediate relief and moisture. Vitamin E serves as a powerful antioxidant, protecting your skin from harmful free radicals. Together, they offer a luxurious experience that leaves your skin feeling soft, refreshed, and nourished.

completely fragrance-free, offering an ideal option for those with sensitive skin or allergies. You get all the refreshing cleanliness without any artificial scents—just pure, simple care.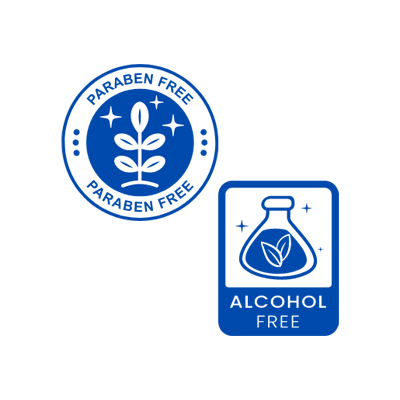 PARABEN-FREE & ALCOHOL-FREE
Your safety and well-being are our top priorities. Parabens, often used as preservatives in cosmetics and toiletries, have been linked to various health concerns. Our wipes are 100% paraben-free, making them a gentle and safe choice for all skin types.

While alcohol can effectively kill bacteria, it also dries out the skin. Our alcohol-free formula ensures each wipe cleans thoroughly without stripping your skin of its natural oils. Feel refreshed and moisturized with every use.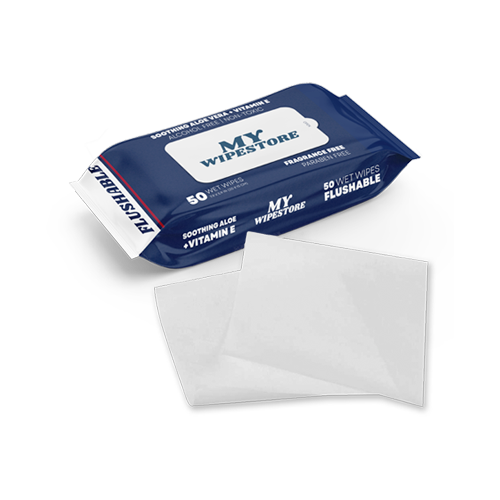 50 LARGE FLUSHABLE WIPES (7.9 X 5.9 IN)
Never find yourself short on wipes ever again. Each package comes with 50 large, 7.9 X 5.9-inch wipes—generously sized for optimal cleansing. Whether it's for makeup removal, personal hygiene, or a quick refresh, one wipe goes a long way.
Committing to personal comfort shouldn't come at the expense of the planet. Our wipes are biodegradable and flushable, offering the ultimate convenience without compromising on environmental responsibility. Dispose of them guilt-free, knowing they'll break down safely and won't clog your plumbing.